Lose Weight and Embrace a Healthy Lifestyle with Group Weight Loss Hypnosis Sessions
 Join our community for effective weight loss, 
  support, and lasting results! 

Are you tired of yo-yo dieting and struggling to maintain a healthy weight? Do you wish you had a support system to keep you motivated and accountable throughout your weight loss journey? Look no further! Our group weight loss hypnosis sessions at Align Hypnosis are designed to transform your mindset, eliminate cravings, and guide you towards making healthy choices effortlessly.
​
 Camaraderie and Support: Experience the power of being surrounded by like-minded individuals who share similar goals and challenges. Our group sessions foster a sense of camaraderie, providing you with a supportive community that understands your journey.
Personalized Attention: Despite being part of a group, our sessions are individualized to address your specific struggles. We tailor the hypnosis experience to pinpoint and tackle the root causes of your weight issues, ensuring you receive personalized guidance and support.
Privacy and Security: We create a safe and confidential atmosphere during our group sessions, allowing you to openly discuss your concerns and challenges. You'll find comfort in knowing that everyone in the group shares a commitment to privacy and mutual respect.
Continued Support and Friendship: The benefits of our group sessions extend beyond the weight loss period. Many participants develop lasting friendships and find ongoing support through our Free Virtual Monthly Group Hypnosis sessions. Your journey doesn't end when the series ends; it's just the beginning!
Affordability: Enjoy significant savings compared to private sessions. By opting for group weight loss hypnosis sessions, you receive high-quality guidance and support at a fraction of the cost.
​
Our weight loss series consists of three sessions conducted over a four-week period. During these sessions, we provide you with essential information and instrumental tools to transform your eating habits and embrace a healthier lifestyle. Here's a breakdown of the series:


 Session #1 - Week 1: Kickstart your journey with a comprehensive 90-minute session that sets the foundation for lasting change.
 Session #2 - Week 2: Follow up with two 75-minute sessions, building upon the knowledge and techniques introduced in the first session.
 Session #3 - Week 3: As a bonus, we offer a free life coaching session with Carolyn Jez, Hypnotherapist and Life Coach, where you can bring your specific challenges to the table. Carolyn will guide the group on how to incorporate positive actions and thoughts into their daily lives, creating the fulfilling future they desire.
 Session #4 - Week 4: Conclude the series with a final session, reinforcing your newfound habits and providing additional support to ensure your continued success.
With our group weight loss hypnosis sessions, you have the opportunity to tap into the remarkable power of collective transformation. Surround yourself with a supportive community, harness the strength of group hypnosis, and embark on a journey that will change your life. Together, we will break free from the limitations of diets and discover the true potential within. It's time to embrace a healthier, more vibrant version of yourself.  Join us today and let the power of the group guide you towards a future filled with wellness, confidence, and lasting success. Your transformation starts here.

At Align Hypnosis, we understand that true transformation goes beyond weight loss alone. That's why we're thrilled to offer you an exclusive free bonus: Life Coaching with Carolyn Jez. These virtual sessions are custom-tailored to address the unique challenges and aspirations of each group member, providing you with valuable guidance to create the life you truly desire.
During these engaging and insightful sessions, Carolyn will help you:
Set Meaningful Goals: Gain clarity on your aspirations and create actionable steps to achieve them. Carolyn will guide you in defining your vision for a fulfilling life and support you in crafting a roadmap to make it a reality.


Overcome Limiting Beliefs: Identify and overcome self-sabotaging beliefs and thought patterns that may be holding you back from reaching your full potential. Carolyn will empower you with effective strategies to reframe your mindset and cultivate a positive, growth-oriented attitude.
Embrace Positive Habits: Discover practical techniques to incorporate new habits and rituals into your daily routine, ensuring long-lasting positive change. Carolyn's expertise will guide you in establishing empowering habits that support your weight loss journey and enhance your overall well-being.


Maintain Motivation: Stay motivated and accountable with Carolyn's guidance and support. She will provide you with proven strategies to overcome obstacles, stay on track, and consistently take action towards your goals.
By integrating life coaching into our group weight loss hypnosis sessions, we are dedicated to supporting you holistically, empowering you to make positive changes not only in your relationship with food but also
in all areas of your life.
Virtual or In Person? Your Choice!
We understand that the idea of virtual hypnosis may raise some concerns or doubts about its effectiveness. Rest assured, our virtual hypnosis sessions deliver the same life-changing impact as in-person sessions, with added convenience and flexibility. Here's why virtual hypnosis is just as powerful:
Comfort and Convenience:

Enjoy the comfort and privacy of your own space during virtual sessions. No need to worry about commuting or finding a suitable location. With virtual hypnosis, you can fully relax and focus on your transformation from the convenience of your home. 

Personalized Attention:

Our experienced hypnotherapists are skilled in creating a deep, immersive experience even through virtual platforms. They will guide you through the process, tailoring the hypnosis to address your specific needs and challenges.

Enhanced Focus:

Virtual hypnosis eliminates external distractions, allowing you to enter a state of deep relaxation and heightened focus more easily. You'll find it easier to absorb the positive suggestions and create profound shifts in your mindset.
Continued Support:

Even after the series ends, our commitment to your success remains unwavering. Through virtual platforms, we provide ongoing support, monthly group hypnosis sessions, and access to resources that will help you maintain your progress and thrive.


Proven Results:

Countless individuals have achieved remarkable results through virtual hypnosis, experiencing profound transformations in their lives. The power of the mind knows no physical boundaries, and our virtual sessions deliver the same profound impact as in-person sessions.
 Leave your worries behind and trust in the transformative   power of virtual hypnosis. You'll discover that the key to 
 success lies within your mind, and our skilled 
 hypnotherapists will guide you every step of the way, 
 regardless of your physical location. 

​
Don't let distance or skepticism hold you back from experiencing the incredible benefits of hypnosis. Embrace the convenience and power of virtual hypnosis sessions to embark on a journey of self-discovery, transformation, and lasting change. Our team is dedicated to providing you with a seamless and impactful virtual experience, ensuring that you receive the highest level of care and support throughout your weight loss journey.

Trust in the process, trust in yourself, and let the transformative power of virtual hypnosis unlock your true potential. Join our group weight loss hypnosis sessions today and witness the incredible impact of virtual hypnosis for yourself.

Note: Virtual hypnosis sessions require a stable internet connection and a device (computer, tablet, or smartphone) with audio and video capabilities. Detailed instructions will be provided to ensure a smooth and enjoyable virtual experience.
Ongoing Support Option: Join our Live Light Membership
for Ongoing Support and Resources
But it doesn't end there! Completing the four-week group weight loss hypnosis series is just the beginning of your transformative journey. To ensure your continued success and ongoing support, we invite you to upgrade to our Live Light Membership. This premium membership offers a wealth of resources, community support, and personalized guidance to help you maintain a healthy weight and embrace a balanced, fulfilling life.
With the Live Light Membership, you'll enjoy:
 Monthly Customized Hypnosis Recordings: Access soothing hypnosis recordings designed to reinforce positive habits, support your weight management goals, and promote overall well-being.
Monthly Mantra Recordings: Focus your mind and stay present with our monthly mantra recordings, helping you cultivate mindfulness and strengthen your resolve..
 Monthly Virtual Accountability Sessions: Join our live group calls facilitated by experienced coaches to celebrate successes, address challenges, and stay motivated on your weight loss journey.
Monthly Virtual Session with Certified Nutritionist: Receive personalized advice and tailored nutritional guidance from our certified nutritionist in a monthly virtual session, ensuring your dietary choices align with your health goals.
 24/7 Recipe Access: Simplify meal planning and make healthier choices with round-the-clock access to our extensive library of delicious, nutritious recipes.
 24/7 Encouraging Online Community: Connect with a supportive community of like-minded individuals who share similar goals, exchange ideas, and provide motivation and encouragement.
 10% Discount on Additional Services: As a Live Light member, you'll enjoy an exclusive 10% discount on all our other services, empowering you to explore additional resources and tools to enhance your well-being.
Don't let the weight control you any longer. Take charge of your life, enjoy the journey, and revel in the freedom of a healthy, balanced lifestyle with our Live Light Membership.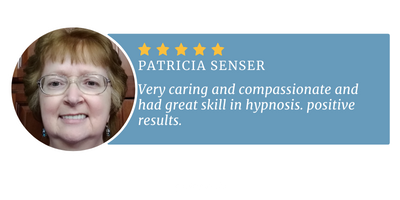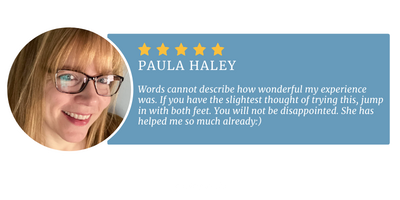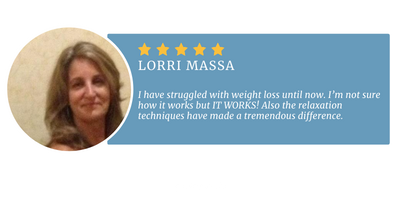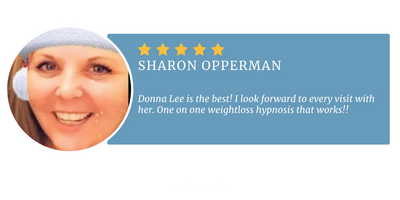 Are you ready to embark on a life-changing weight loss journey? Join our group weight loss hypnosis sessions, experience the power of a supportive community, and unlock your full potential with free bonus life coaching.
Here's how you can get started:
Sign Up for the Group Weight Loss Hypnosis Series: Reserve your spot in our upcoming group weight loss hypnosis series. Benefit from the collective energy and support of like-minded individuals on the same journey towards a healthier, happier you.


Embrace the Power of Hypnosis: Discover the extraordinary benefits of hypnosis as our expert hypnotherapists guide you towards rewiring your mind, eliminating cravings, and making lasting changes to your eating habits.


Enjoy Free Bonus Life Coaching: Take advantage of our free bonus life coaching sessions with Carolyn Jez. Tap into Carolyn's wisdom and experience as she helps you overcome challenges, set meaningful goals, and create the life you've always desired.
Upgrade to the Live Light Membership: Upon completing the four-week group weight loss hypnosis series, elevate your journey by upgrading to our Live Light Membership. Gain access to invaluable resources, live group calls, personalized hypnosis recordings, and a supportive community that will empower you to maintain your healthy weight and live a fulfilling life.


Stay Committed and Achieve Lasting Results: With the ongoing support of Align Hypnosis and your fellow group members, stay committed to your weight loss goals, celebrate your successes, and navigate any obstacles along the way. Enjoy the journey as you transform your relationship with food, embrace a healthier lifestyle, and unlock your full potential.
At Align Hypnosis, we are committed to your success and well-being. Take the first step towards a healthier, happier you by joining our group weight loss hypnosis sessions today. Say goodbye to diets and hello to lasting change!

CLAIM YOUR

SPOT

TODAY
Spaces in our group weight loss hypnosis series are limited, so don't miss out on this transformative opportunity. Reserve your spot today by visiting our website or contacting us directly. We can't wait to support you on your journey to a healthier, more vibrant life.
Remember, the power to achieve your weight loss goals and embrace a healthier lifestyle is within you. Let Align Hypnosis be your guiding light and experience the remarkable transformation that awaits you. Together, we can create a happier, healthier, and more fulfilled version of yourself.


Unlock the Power Of Your Mind!
Subscribe to Our Newsletter for Exclusive Hypnosis Insights, Tips, and Special Offers.

We hate spam too. Unsubscribe at any time.